Join me on a Retreat?
Retreats can be enjoyed by everyone at different stages in their life. When I mention the idea though of attending a retreat, I'm often told: "I'd love to go on a retreat but….I'm busy/I've no time/no money/I can't be away for that long…." etc.etc. So many put up barriers and limitations to prevent themselves from going. Neglecting themselves in favour of others.
Retreat: Time Out
Our lives are filled with many different stresses, challenges and distractions. So easily we can get side-tracked with daily work and family routines/commitments that we forget to (or more importantly) don't schedule time off. The more stressed we become, the more difficult it is to pull away. The harder we work, the more we start to come out of balance not only mentally, but physically, emotionally and spiritually. As our "to do list" increases, the more we get lost. It can take a while to find ourselves again.
Benefits of a Retreat
It's essential to take time to take care for ourselves. Traveling away and being on a retreat means everything that needs to be done, will be done – by others. Sit down and enjoy meal without having to buy, plan, prepare it (nor tidy up after!); bedrooms and bathrooms are ready, clean and tidy; delicious tasty snacks and teas/coffee await our taste buds; breakfast will be prepared and served to us. All we have to do is sit down, sample and enjoy – even the table is set for us!
Attending a weekend retreat gives us a chance to detach and unplug as we get away from work, TV, wifi, tablet and cell phone. Any amount of time we spend in nature will bring a sense of inner peace and refreshment to our mind and soul. When we have some fresh air, exercise and take in wonderful views our bodies feel renewed too.
The peaceful surroundings of the Liss Ard Estate  in West Cork, along the Wild Atlantic Way has a variety of trails to explore. During the weekend you will have access to the Sky Garden – and the 'celestial vault'. The Irish Sky Garden was created by James Turrell the American artist primarily concerned with light and space. Check out the Lake Lodge where we stay here.
Lots of people feel isolated in their lives and so go on a retreat to meet people with similar interests – ideally to find their "tribe". A retreat is the perfect opportunity to meet many new friends and join a community.
Attending a retreat can seem like a far away
"maybe-one-day-when-my-life-is-on-track-and-I have more-time"
kind of dream.
Why wait that long?
Retreat Content

Our weekend retreats are unique. They assist us to explore their inner world and begin to:
gain more awareness, understanding
learn something new
find meaning and make changes needed to improve day-to-day life
feel grounded, more connected and aligned
take time to reflect on life
re-balance our emotions, body, mind, and soul
feel inspired, confident, free, empowered
understand life and others
feel positive, peaceful, have more clarity and focus
be able to trust and express ourselves more fully
Returning Home
When we return home we have more focus, understanding, gratitude and compassion towards ourselves and others. Many participants find after a retreat they have the strength and clarity to make positive changes to their life.
Kind Feedback
"I attended Michelle's retreat a few weekends ago. I highly recommend Michelle's work. Michelle created a safe, sacred space, which she held masterfully. Her knowledge of the subject, her depth of experience, her sensitivity and kindness, as well as her commitment to her own growth and to supporting others in theirs was truly inspirational. All of this contributed to what was for me, a very powerful and life-changing weekend. I will definitely be attending more retreats, supported by Michelle and the beautiful community she has around her.
The ideal location (Liss Ard Estate) and the delicious vegan food provided at the retreat were also a big part of the nurturing we all received."
Contact Us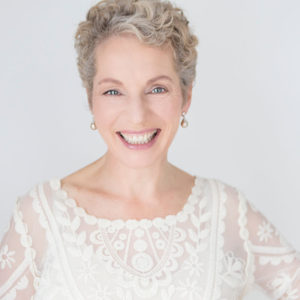 Every now and then, it's essential to take some time out and to step back. A weekend away is a gift we give ourselves, it's often the very thing we need.
Join us for one of our potent Weekend Retreats in the stunning Liss Ard Estate, West Cork, Ireland. Over two fabulous days we relax and explore more in a group setting. We've teamed up with the wonderful Chef/Nutritionist Jorien who creates yummy, tasty, healthy, filling, vegan and vegetarian treats for our weekends! Ready to book? Our next one is in October 2018. Click here to discover more.
If you need help to unplug or move through a stressful situation then contact us.  We provide highly personalised,  confidential consultations either in person in Cork. Appointments can also be booked online. If  you don't live in Ireland, we can work together online via Skype and Zoom from the comfort of your office/home. Call us on: (Ireland) 087 149 2338 to chat.