Luxury Wellness Retreats
Relax, Renew and Recharge
Experience 2 or 3 magical days in West Cork where you, in the company of like-minded and inspired people, can slow down and renew…
…breathe, unplug and disconnect from the chaos of your day-to-day life and learn the practice of meditation and relaxation.
This retreat will give you the opportunity to begin to move away from feelings of stress, exhaustion and simply recharge… How wonderful would that be?
This is your time! A peaceful quiet time just for you!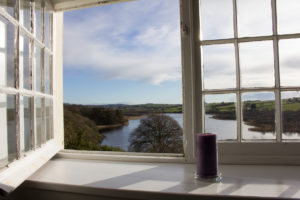 These weekends gives you space to:
unplug and rest
reconnect with yourself in a gentle and peaceful way
soak up the beauty of Ireland
enjoy delicious meals prepared especially for you
have your own single room and comfy bed – all to yourself!
go on a journey of self-discovery
Sign Me Up!
Are your bags almost packed? Email Michelle to register and give yourself some much needed TLC!
Luxury Wellness Retreats
Transformational Weekends
Are you ready for some LUXURY? Our weekend experiences include:
Morning Group Check In
We take time to check in with you and see how you are doing
Afternoon Group Experiences
Be ready to relax with our powerful guided relaxations and meditations
Inner Reflection
At the end of each day go for a peaceful walk or sit by the fire-side and take some time and space to relax, chat, journal or read
Cuisine
Relish delicious, tasty, healthy meals. A variety of fresh dishes will be served to you for breakfast, lunch and dinner. Vegan meals, gluten-free options and special-diet meals are available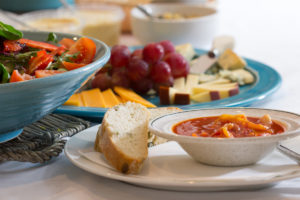 Refreshments
Enjoy warming hot drinks and homemade snacks each morning and afternoon. Sit and chat, or absorb the peace and beauty of the natural surroundings
Accommodation
Sleep deeply in clean, comfortable, en-suite bedrooms. Depending on your preference and budget, choose shared or private accommodation
One of the best retreats I've had!
I am astonished at the difference in myself pretty much straight away. I didn't know what to expect, but I feel stronger, more like myself. I feel like I am coming back into myself. – Retreat Attendee
Again a huge thanks for a powerful weekend. Please pass on my thanks to Val also. I will definitely be attending the next retreat on the 29th June. – Retreat Attendee
Thank you from the bottom of my heart, the weekend has made me stronger when I saw no hope, when I saw no end to my grieving & no happiness in sight. I thank you so much for your energy, your wisdom, your councel, your insight, your advice. Something in me has shifted & I know it's no coincidence! I am in awe!
Thank you sincerely for a very insightful weekend, so so much appreciated.
Thank you so much again for the wonderful weekend of enlightenment. I am ever so grateful.