Managing Stress – creating calm in your career
Levels of stress are again peaking in the current business and economic climates. We all have personal experience of the cost of stress to our lives yet knowing how to deal with it, is ultimately the challenge.
Stress: Plus and Minus
Some stress is positive – we might feel a sense of excitement e.g. like the thrill of being on a rollercoaster ride, this type of stress keeps us on our toes and makes us feel alive (albeit temporarily).
Usually stress creates a host of negative experiences: e.g. feeling worried, inadequate, dissatisfied or sad; we snap at colleagues, family and friends, we become easily upset or angry; alternatively, we unable to concentrate or worse still – sleep.
Detrimental effects of Stress

When we experience intense stress over a longer period – the effects can be serious. Our immune system becomes depleted; we might begin to feel depressed; we could have increased asthma attacks; we become prone to diabetes; have skin problems, stomach ulcers or heart disease.
Dealing with Stress – learning skills to increase inner calm
In times of stress, we must change what we are doing. It is essential for us to reflect and start to make positive decisions and choices to enhance our lives. Here are a few suggestions to help get the stress from your mind and body:
Communicate – when things start to spiral it can be helpful to share what's happening. Talk about things to someone in the family or an extended family member.
Are you huggable? If talking is too difficult, then try asking for a long hug from a close friend, spouse or partner.
Put pen to paper – write out your feelings (in a diary or journal) is a fantastic way to release emotion. The bonus of writing is that it gives time to reflect on what is really happening. When we write we also uncover or discover patterns from our past that have been triggered.
Get creative – listen to your favourite uplifting music tracks, watch a funny movie, read a book, paint, sing, create artwork/images/shapes/models of how you are feeling.
I like to move it! Try moving your body to release the stress physically through sport, dance, or swimming.
Convene with nature – spend time outdoors, go to meadows, mountains or forests. Walk barefoot on the sand at the beach. Essentially take time out, experience a change of scenery, go to a different part of town, explore somewhere new.
Thrash it – force the stress from your body and mind by whacking a rolled-up newspaper on the floor or beat a cricket/baseball bat repeatedly on a pillow – if it's good enough for Louise Hay – it's good enough for us!
Scream – Take a drive, (or even on your way home) wind the window down, stick your head out of the window, let rip and scream out loud! Let it go and then arrive home feeling very calm. One tip – it's best not to do this in built up areas ;o}
Create your own "worry time" – set a specific time once a day, to give yourself full permission to worry. Allocate 15-20 minutes. Set a timer. Think of all the things you must worry about and when the timer goes off and your "worry time" is over, then stop worrying. If a part of your mind wants to worry at a different time in the day, think the words 'now that's enough'. Promise yourself you'll worry about it tomorrow in your next allocated "worry time".
Use your imagination – imagine when you are in the shower that as the water flows down and over your body, you are 'washing away' stress and worry. If you catch yourself worrying outside this time, make yourself stop and commit to worrying about it next time you are in the shower. Watch the worry and stress drain down and out of the plug hole and let it go.
Go inward – ground yourself, or stop, breathe deeply from your abdomen, learn to meditate, listen to positive recordings to help you to relax (like these).
Look back, process and let go – release those times in your past that continue to contribute to you feeling stressed, triggered, fearful, threatened and unsafe. Techniques such as EFT, NLP and Regression assist in releasing (rather than reliving) negative experiences so you can move on.
Boost your self-esteem – Take time to strengthen your belief that you are ok. Repeat positive affirmations to yourself confirming your confidence, self-belief, self-worth and self-trust. Put them on post-its around your mirror at home, or on your 'fridge, on the dashboard in your car etc. basically anywhere where you'll see them. Say them and be reminded of them regularly. Alternatively create a song/recording with all the positive things you would like to affirm about yourself, your career, relationships and/or your life and sing it regularly!
Take care of yourself – drink plenty of water; try having herbal teas or coconut milk/water/oil during your day; eat plenty of organic, fresh fruit and vegetables; reduce your intake of coffee/black tea/alcohol/sugar/spicy food/cigarettes; avoid recreational drugs.
Remember this is a call to take action. Use one or all the above. Try them out. See which ones work best for you. Help yourself and prevent future stress. The power is always in your hands.
I'll leave you with a powerful quote which I shared with a large corporate group in a recent mindfulness presentation:
'Almost everything will work again if you unplug it for a few minutes,
including you'
Annie Lamott
About Michelle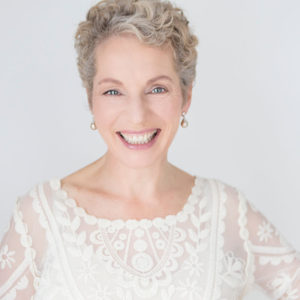 Born in the UK, Michelle A. Hardwick of Release…Peace is a highly qualified Hypnotherapist who began her practice in 1998. Her professional development continued with Dolores Cannon, renowned QHHT Hypnotherapist specialising in the recovery of "Lost Knowledge" as well as Dr. Brian Weiss, ground-breaking Psychiatrist, New York Times best-selling Author and authority in the field of Past Life Regression.
As a newly published author, Michelle's own story features in Dr Brian and his daughter Amy Weiss's recently released book "Miracles Happen".
Michelle is also an experienced, advanced Trainer and Practitioner of the Emotional Freedom Techniques (EFT), and is qualified in Neuro-Linguistic Programming (NLP) and honoured to be a Network Cork Business Woman of the Year Award 2018 Finalist.
Release…Peace offers personal consultations and tailored programmes to support an individuals' health and well-being.
Contact Us
If you need help to unplug or move through a stressful situation and come back to inner stillness and calm, then contact us.  We provide highly personalised,  confidential consultations either in person in Cork or online to support you through a process of positive change. Appointments can also be booked online. If  you don't live in Ireland, we can work together online via Skype and Zoom from the comfort of your office/home. Call us on: (Ireland) 0871492338 to chat.
Alternatively join us for our potent Weekend Retreats, if you'd like to delve deeper and uncover/discover more about yourself, love and self-love. We will facilitate one in October 2018 in the gorgeous Liss Ard Estate, West Cork, Ireland along the Wild Atlantic Way!