Date/Time
Date(s) - 14/04/2018 - 15/04/2018
9:30 am - 6:00 pm

Location
Liss Ard Estate

Categories
This Wonder of the Soul Weekend is held in Skibbereen, West Cork, Ireland.  This is the final in the series of weekends designed to help support you through a process of inner discovery, evolution and enlightenment, combining time for exploration together as well as a range of potent experiences to promote expansion on a mental, emotional and spiritual level.  We'll complete our  journey with Weekend Number Seven on 14th & 15th April 2018.
Connection & Enlightenment
The final Wonder of the Soul weekend in this series is about understanding about connection & enlightenment. This next step is also vital as it continues to build upon the firm inner foundation of self-esteem and confidence that we began in Weekend One; the inner harmony and balance of Weekend Two; the will, power and prosperity of Weekend Three; the love, self-love, compassion and acceptance of Weekend Four; communication, speaking your truth and creativity in Weekend Five and wisdom, clarity and intuition of Weekend Six. 
Wonder of the Soul Weekend Topics
The topics throughout this weekend are:
Developing the ability to have inner peace and freedom to be all of who you are
Connecting with others and with the Divine
Having perfect clarity and enlightenment
Understanding alignment
Connecting to your own inner joy
Gaining Universal/Higher consciousness, self-understanding and direction
Healing conflict around spiritual beliefs
Letting go of frustration and a lack of joy & inspiration
Be Prepared for Change
The Wonder of the Soul Weekends are deep, transformative, inspirational, and pragmatic. There will be opportunities over the weekend to let-go and release anything that is no longer essential to your health, well-being and happiness through a combination of in-depth self-exploration, group sharing and discussion. Michelle (pictured right) creates an atmosphere that is supportive, safe to share and discuss. The more you choose to release over the weekend, the more free you'll be to achieve your potential!
In addition, the camaraderie created with the other participants during the Wonder of the Soul weekends are profound. The wisdom in the group, the honesty, the amazing minds working together all offer a powerful gift of investigation and examination – unlike anything you've experienced before.
The Wonder of the Soul Weekend Experience
Each day begins at 10am and finishes at approx. 6pm. When you book your place, ensure you are free to attend the entire experience. This weekend is a gift to yourself, offering you an opportunity to heal the past, present and future at a deeper level.
The weekend includes:
2 morning group sessions to help you bring all the energy back to yourself
Opportunities to go through many layers of our conditionings and to start anew
2 afternoon group sessions to assist in experiencing a greater connection to your Self, your truth and happiness with yourself and others
A chance to experience deep self-reflection without the distractions of the internet & phone
Guided, healing meditations facilitated by Michelle
Grounding processes guided by Michelle
All group experiences
MP3 recordings/downloads of all healing meditations and relaxations
Information from the weekend in the form of documents and/or power-point slides
2 healthy vegetarian/vegan Lunches
One 2-course tasty vegetarian/vegan Dinner*
1 nourishing vegetarian/vegan Breakfast*
All meals lovingly designed and prepared by our wonderful private chef/nutritionist Jorien Verstraten*
All refreshments – herbal teas, fresh, certified Liss Ard well-water, light snacks and fruit basket
An overnight stay in the luxurious, twin ensuite (or single) room of the Lake Lodge, Liss Ard, West Cork (Check-in time 15:00 and check-out 11:00)
A chance (before and after the morning/afternoon sessions) to empty your mind: explore the extensive 163 acres of Liss Ard gardens, the Lough Abisdealy (lake), the Sky Garden or walk through ancient forests and see beautiful flora and fauna
Extended Wonder of the Soul Weekend!
Treat yourself, arrive Friday afternoon and soak up more of the peace and tranquility found at the Liss Ard estate. For a heavily discounted rate stay an extra night on Friday evening at the Lake Lodge! Ask Michelle about this option.
The Liss Ard Estate
We are delighted to partner with the Liss Ard team to create our Weekend experiences. Liss Ard is a sacred, quiet, contemplative location, focused on rejuvenation and revitalization for the body, mind, heart and spirit. People go to Liss Ard to take in the healing energies of the forests, the Lough, the Sky Garden in order to meditate, simplify their diet, relax their body and mind. Check out a short video of the Lake Lodge here
This Wonder of the Soul Weekend is NOT for you if:
You do not want to change
You are not ready to help take the next step your evolution or be part of a life-changing intensive experience
You prefer not to discuss any of your past , previous challenges nor insights with anyone else, instead preferring a one-on-one consultation
You do not want to commit to two days without wifi, or phone coverage in an environment that nurtures self- & group-exploration
Cancellation policy
Any cancellation within 14 days or less of arrival will be charged at 100% of the full fee
However any notes, recordings and/or materials from the experience will be sent to you personally via email
If you cannot attend and you have someone else who would like attend the experience in your place, you request will be considered and accommodated, where possible
These dates refer to our receiving written notification of your cancellation. In the unlikely event of cancellation of the retreat by Release…Peace, you will be offered a full refund or the option to transfer your funds to another Wonder of the Soul weekend during the same date period or the option to transfer your funds toward a later experience.
Non arrival & early check-out policy
In the event of guest non-arrival or early check-out, Release…Peace will charge 100% of the total fee (including accommodation and retreat services) for the full length of stay and as per the most up-to-date booking confirmation.
Insurance regarding the Wonder of the Soul Weekends
It is your responsibility to organise suitable travel and health insurance. Although we strongly encourage you to do so, you acknowledge that Release…Peace is not in the business of providing insurance products and cannot be held liable if your failure to arrange suitable insurance coverage leaves you exposed, medically, financially or otherwise.
Contact us
In Ireland by phone on Ph: 0871492338 or from the UK on Ph: 07857369619 or by email
General Waiver
You acknowledge that during Wonder of the Soul Weekends you participate voluntarily in any and all activities arranged by Release…Peace, and insofar as legally permissible, surrender your right to any cause of action against Release…Peace arising from any loss or damage to person or property that occurs during a the Weekend.
Your Investment in Yourself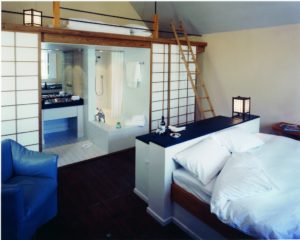 Places for the Wonder of the Soul Weekends are limited (min. 10 and max. 16) so please book early.
A limited number of early bird special fee are available for a short time: €219 per person – shared ensuite accommodation only (includes PayPal surcharge)
The standard fee for a twin ensuite room is €273 per person (includes PayPal surcharge)
A single ensuite room is €349 (incl. PayPal surcharge) – if you prefer to have space and spend time on your own
Full payment of the Weekend is required to secure your space and your accommodation. Book now to avoid disappointment…
Bookings
Bookings are closed for this event.