Date/Time
Date(s) - 23/02/2019 - 24/02/2019
9:30 am - 6:00 pm

Location
The Celtic Ross Hotel

Categories
Weekend Retreat – 

Wonder of the Soul
In a small group over 2 days, we embark on a journey of inner discovery to awaken your essential self. Understand the mind-body-emotion-soul connection from a distinct perspective. Explore any imbalances you might be experiencing. Enhance your insight and awareness. Immerse yourself in tailored, daily meditation sessions to ground and rejuvenate.
Love, Compassion and Acceptance
During this weekend we discuss and focus on the following topics:   
Understanding self-love, love, unconditional love, compassion and peace
Gaining a sense of optimism and freedom
Discovering the cause of a variety of relationship challenges
Letting go of criticism, pessimism, defensiveness and passive/aggressive behaviours
Healing grief, co-dependence or the need to rescue others
Developing gifts of acceptance and forgiveness
Be Prepared for Change
The weekend experience is transformative, inspirational and pragmatic. The camaraderie created with other participants during the weekend is profound. The wisdom in the group, the honesty, the amazing minds working together all offer a powerful gift of investigation and examination – unlike anything you've experienced before. There will be opportunities over the weekend to release anything that is no longer beneficial to your well-being and happiness. Michelle creates an atmosphere that is confidential, supportive, safe to share and discuss.
Kind Feedback
Take a peek at some of the very kind testimonials received from previous weekends
The Weekend Experience
This weekend is a gift to yourself, offering you an opportunity to heal the past, present and future at a deeper level through a combination of group sharing and discussion. The weekend includes:
2 morning and 2 afternoon group sessions in the Warren Room
Time to gain self-awareness, become more mindful of yourself and others
Guided, healing meditations facilitated by Michelle
Grounding processes
Group experiences
MP3 recordings/downloads/information from the weekend including meditations and relaxations
All meals and refreshments – herbal teas, light snacks and fruit basket
An overnight stay in a twin ensuite (or single) room of the Celtic Ross (Check-in time 15:00 and check-out 11:00)
A chance (before and after the morning/afternoon sessions) to visit the hotel leisure facilities, swimming pool, steam room, gym and sauna; or take a time for self-reflection with a walk on the nearby stunning Owenahincha beach
The Celtic Ross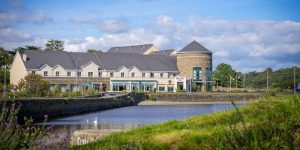 Located on the southern stretch of Ireland's Wild Atlantic Way, the family owned Celtic Ross Hotel is nestled on the coast in the charming West Cork cathedral town of Rosscarbery. The hotel offers convenient access to some of Ireland's best beaches, West Cork's historic gems, delicious locally sourced food and that legendary West Cork hospitality.
Extra Night at the Celtic Ross
Treat yourself, arrive Friday afternoon and soak up more of the beauty and tranquility of West Cork. Ask Michelle about this option.
Your Investment in Yourself
Places for this event are limited (min. 10 and max. 16) so please book early to avoid disappointment.
A shared ensuite room €260 per person 
A single ensuite room €320 per person 
Non-residential rate €185 per person (lunch/refreshments included)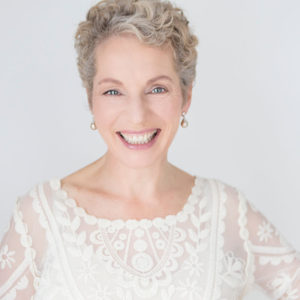 Full payment of the weekend is required to secure your place and accommodation.
​

Contact us
Michelle (pictured right) says "I love facilitating our transformational weekend retreats. They gift us an opportunity to pause our everyday life and go deeper into our inner world. We'll evolve in the company of like-minded people who'll soon become new friends as we learn together, laugh and maybe even shed a (happy) tear or two! I look forward to welcoming you soon."
Call us by phone on Ph: 087 149 2338 or from the UK on Ph: 07857 369619 or contact us by email
This Weekend isn't for you if
Can't commit to two days self-care from 10am – 6pm
Are not ready to change, learn or be part of a life-changing experience
You prefer not to share or be part of group discussions. Instead you might benefit more from a one-on-one consultation
More Information
Check out our blogs to discover more about mindfulness, meditation, loving others, self-love, as well as the benefit of going on a retreat.
Bookings
Bookings are closed for this event.