Date/Time
Date(s) - 25/02/2022 - 27/02/2022
All Day

Categories

Map Unavailable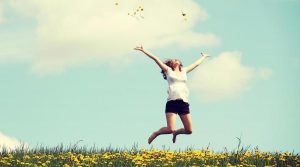 Weekend Gathering – West Co. Waterford
Our Weekend Gathering is back!
So many of you have been in touch (thank you) with us to ask when we'd host our next weekends. Finally, we will – albeit in an altered format.  The weekends will be smaller,  more intimate, yet still potent and transformative. Come and join Michelle for a 2-day Gathering (or add an extra night, if you choose) in West Waterford, Ireland. 
Weekend Gathering Content
Together, we will experience group discussions, great company, and tailored, daily guided meditation sessions to ground and rejuvenate yourself.
No experience necessary – beginners welcome! The Weekend Gatherings are educational, inspirational, and pragmatic. The wisdom in the group, the honesty, the amazing minds working together all offer gifts – unlike anything you've experienced before. The camaraderie created with the other participants during the weekend is profound. In addition, Michelle and her co-facilitator Val, create an atmosphere that is supportive, safe to share and discuss. There will also be time before we begin our sessions, or at lunchtime/at the end of the day for you to take a walk at a nearby beach or relax in the garden! The weekend includes:

2 morning and 2 afternoon group discussions/sessions (commencing 10am-12.30pm and restarting 2pm-6pm)
Time to gain self-awareness, become more mindful of yourself and others
Guided, healing meditations facilitated by Michelle
Grounding and shared group experiences
MP3 recordings/downloads/information from the weekend including meditations and relaxations
2 Breakfasts and 2 Lunches as well as morning and afternoon refreshments – coffee/teas, light snacks and fruit basket
A chance to be a part of a powerful weekend with like-minded people who are willing to make inner changes
Check out our blogs to discover more about mindfulness, meditation as well as the benefit of going on a retreat
Weekend Gathering Fees
Places for the Gathering are limited (max. 8) so please book early:
More details of location and content will be sent after we receive your confirmation, payment and booking. Full payment of the weekend is required to secure your place and accommodation.
If necessary, payment by weekly installments is also possible – contact Michelle to discuss this option.
Accommodation
All accommodation is shared, with shared bathroom facilities – our intention is to avoid any further isolation from one another. We ask that you also help as/where you can during the weekend.
Kind Feedback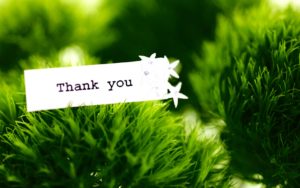 "I have absolutely loved the retreats I've attended, and the understanding I gained has really stayed with me." R. Cork
"The work you do is phenomenal. It changed and healed my life in so so many ways. I discovered new insights and connected to so many aspects of my soul. I'm so blessed that you crossed my path." H. Cork
"I found both the weekends wonderful. I work weekends but will definitely still make it back for more at some stage.  Thanks Michelle" L. Cork
"I just wanted to thank you for another great weekend full of connection and healing. It was very enjoyable. I look forward to the next" J. Cork
"Hi Michelle, thanks sooo much for holding space for us all today. I got a lot of healing from it and gained more self-awareness through other people's sharing." JE, Cork
Contact us
Michelle says "I felt that since we have all been separated from each other for so long during Covid, a name change was appropriate. Instead of calling the weekends 'Retreats', they are now called Gatherings. Weekend Gatherings are where we can safely be together, connect once more and join – as well as share experiences – together.
I really love facilitating these weekends. They are an opportunity to pause our everyday life and go deeper into our inner world. We'll evolve in the company of like-minded people who'll soon become new friends as we learn together, release, laugh and maybe even shed a (happy) tear or two!
I look forward to welcoming you very soon."
Call us by phone in Ireland: 087 149 2338 or from the UK on Ph: 07857 369619 or contact us by email
More Information
Check out our blogs to discover more about mindfulness, meditation as well as the benefit of going on a retreat.
Any cancellation within 14 days or less of arrival will be charged at 100% of the full fee. These dates refer to our receiving written email & text notification of your cancellation.
In the unlikely event of cancellation of the retreat by Release…Peace, you will be offered a full refund or the option to transfer your funds to another weekend during the same date period or the option to transfer your funds toward a later experience.
However any notes, recordings and/or materials from the experience will be sent to you personally via email.
If you cannot attend and you have someone else who would like attend the experience in your place, you request will be considered and accommodated, where possible.
In the event of guest non-arrival or early check-out,  100% of the total fee (including accommodation and services) for the full length of stay and as per the most up-to-date booking confirmation will be charged to you.
It is your responsibility to organise suitable travel and health insurance. Although we strongly encourage you to do so, you acknowledge that Release…Peace is not in the business of providing insurance products and cannot be held liable if your failure to arrange suitable insurance coverage leaves you exposed, medically, financially or otherwise.
General Waiver
You acknowledge that during the Gathering Weekend you participate voluntarily in any and all activities arranged by Release…Peace, and insofar as legally permissible, surrender your right to any cause of action against Release…Peace arising from any loss or damage to person or property that occurs during the Gathering Weekend.
Bookings
Bookings are closed for this event.