Date/Time
Date(s) - 05/04/2022
8:30 pm - 9:30 pm

Categories

Map Unavailable
Guided Meditation & Relaxation Experience
A practice that will benefit every area of your life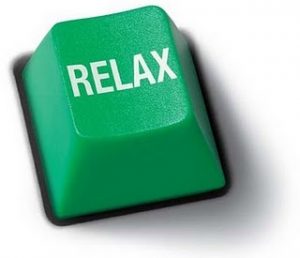 Join
Michelle A. Hardwick
for her weekly Guided Meditation & Relaxation experience at the
Maryborough Hotel
 Leisure Centre
​Dates – every Tuesday​
​Time – 8.30pm-9.30pm
Cost – Complimentary for Maryborough Hotel Leisure Club Members
Location – Online
This is an opportunity to hit the 'relax button' in your life and take some time for self-care, calmness and relaxation.
Group experience
Each evening will be tailored to best meet the needs of the group present.  The meditation and relaxation experience will be recorded and the MP3 will be sent to you as an email link. This recording when used, will help you continue your practice at home/in the office/while travelling.
Together we'll share tips and suggestions to help you stay balanced, to nurture yourself and maintain a sense of calm as the year progresses.
Book early!
Kind Feedback about our Online Meditation Class
"Thanks. I definitely need to do more of this!"
"Thank you, Michelle, for all the classes! I really enjoy them, and hope to see you again in 2021!"
"Thank you so much Michelle for all your support and great sessions throughout the year (in 2020)."
"The classes have been a huge help to me in 2019 and this year too."
"Thanks Michelle, highlight of my day, as usual"
"I liked the visualization. Felt good to let go. Thanks".​
Private Meditation Consultations 
A private online meditation consultation is an excellent solution if you want to have one-on-one time and/or attention to ask questions, address specific needs and discuss anything of a confidential or personal nature. If you have any further questions about meditation, relaxation – or indeed any other service we offer, feel free to contact us at Release…Peace. All classes, workshops and consultations are now facilitated online – via Skype and Zoom from the comfort of your office/home. Call us on: (Ireland) 087 149 2338 or (UK) – 07857 369619 to discuss your needs.
Weekend Gathering – County Cork
Join Michelle (picture right) for a Weekend Gathering in County Cork. In a small, intimate group over 2 days (or 3 days if you choose), we will experience mindfulness, meditation and relaxation together. Immerse yourself in group discussions, great company, and tailored, daily meditation sessions to ground and rejuvenate yourself. Contact Michelle for more details or phone: (Ireland +353) 087 149 2338. No experience necessary – beginners welcome!