Secrets to a Great Nights' Sleep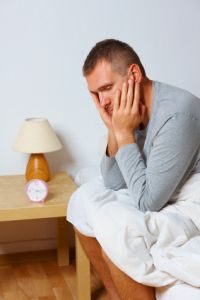 We sleep best when we are content.
When we can feel irritated and panicked about not being able to sleep. Often our thoughts circle around events or plans for the following day/week. When this happens our brain goes into high gear and our body correspondingly tenses. This makes it almost impossible to fall or stay asleep.
So begins a downward spiral of sleep deprivation as we begin the next day tired, weary and stressed with increased brain activity. We wonder whether we will manage or master everything that must be done. If this is you, or someone you love, then help is at hand with our forthcoming workshop!
Sleep Workshop Course Content
In this 3-hour workshop, Secrets to a Great Night Sleep, we include:
sleep and breathing techniques;
quick calming exercises;
deep relaxation experiences as well as
group discussion and feedback.
there will also be a variety of basic relaxation tools shared to help improve sleep, to feel calmer, more peaceful and rested during the day.
This workshop is highly experiential, providing participants with a variety of take-home tools to help improve sleep and wellbeing and is tailored to 16 people.
discover how you can relax your body and wind down your mind
develop new ways to help you sleep better and sleep well
learn about the right mental approach to help you sleep deeply
experience ways to feel calmer
The easy to follow tailored relaxation experiences will be recorded and must be listened to each evening to help re-programme your mind for sleep. When listened to regularly, the recordings can help you drift into sleep and train your mind to stay asleep. Please note, for best results it is essential for you to make time each day to practice the tools shared in this workshop.  Results improve with practice as you integrate the skill of relaxation to help you sleep more easily.
What to bring
For your comfort and to get the best out of the workshop:
bring your own blanket and pillow
a notebook/journal and pen (if you'd like to make any notes)
drinking water in a bottle
if you have your own yoga mat please feel free to bring it along with you
What to wear
Ensure you wear warm, comfortable, loose fitting clothing and bring a pair of warm socks.
Your Investment in Yourself
The cost of the workshop is 49.99 Euros and includes three recordings for continued support each night at home.
Bookings can be made by calling the team at the Himalaya Yoga Valley Center Cork on +353 21 427 9696 or emailing info@yogacorkireland.com or drop in at the Reception on Penrose Wharf and book your place! More info here.
Location
The workshop will take place at the Himalayan Yoga Valley Center, Cork, Ireland. For more details click here.
This Workshop isn't for you if you:
Can't commit to 3 hours self-care from 2pm-5pm
Are not ready to change, learn or be part of a group
Prefer not to share anything about yourself – instead you might benefit more from a one-on-one consultation
More Information
Check out our blogs to discover more about mindfulness, meditation as well as insomnia.
Facilitator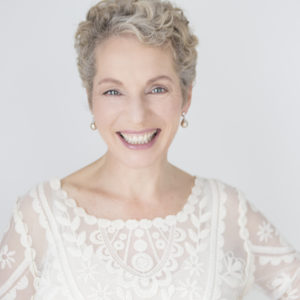 Michelle A. Hardwick has extensive experience in the mind, body, spirit and emotional healing field. For almost two decades, Michelle has offered insights and potent tools to individuals and groups around the world – from Cork to China, New Zealand and many countries in between.
She has helped countless clients from all walks of life make fundamental changes in their life and Michelle's clients confirm time and again that she is a gifted, empathetic practitioner who works in a supportive and co-creative way using humour and sensitivity to create a safe, unique experience.
Michelle is the founder of Release…Peace, an organisation that facilitates weekend experiences to assist growth and personal development. Release…Peace also hosts life-changing weekend retreats in Mallow and 8-night experiences in a variety of locations around the world.
Michelle provides fortnightly mindfulness and meditation training to staff in multinational companies in Cork and also works with the Maryborough Hotel & Spa facilitating weekly meditation and mindfulness classes there. More details of her classes here
Contact Details
Feel free to contact Michelle here or Phone – 087 149 2338