Back by popular demand! We're delighted to be running this next series of weekends again. 
Join us for a Weekend Retreat in Cork! In a small group over 2 days, we embark on a journey of inner discovery to awaken your essential self. Understand the mind-body-emotion-soul connection from a distinct perspective. Enhance your insight and awareness. Immerse yourself in tailored, daily meditation sessions to ground and rejuvenate.
Weekend Retreat Cork: Topics
The topics throughout this weekend are focused toward your own connection and enlightenment, as well as:
Developing the ability to have inner peace and freedom to be all of who you are
Connecting with others and with the Divine
Having perfect clarity and enlightenment
Understanding alignment
Connecting to your own inner joy
Gaining Universal/Higher consciousness, self-understanding and direction
Healing conflict around spiritual beliefs
Letting go of frustration and a lack of joy & inspiration
Be Prepared for Change
These Weekend Retreats in Cork are transformative, inspirational, and pragmatic. Michelle creates an atmosphere that is supportive, safe to share and discuss. The wisdom in the group, the honesty, the amazing minds working together all offer a powerful gift of investigation and examination – unlike anything you've experienced before. The camaraderie created with the other participants during the weekend is profound.
What You'll Experience in Our Weekend Retreat, Cork
This weekend is a gift to yourself and includes:
2 morning and 2 afternoon group sessions in the conference room
Time to gain self-awareness, become more mindful of yourself and others
Guided, healing meditations facilitated by Michelle
Grounding processes
Group experiences
MP3 recordings/downloads/information from the weekend including meditations and relaxations
2 Lunches as well as morning and afternoon refreshments – herbal teas, light snacks and fruit basket – (Dinner optional see below)
A chance (before and after the morning/afternoon sessions) to take a time for self-reflection with a walk in the spacious and well-kept grounds or visit Doneraile Park just up the road from the Springfort Hall Hotel.
Check out our blogs to discover more about mindfulness, meditation as well as the benefit of going on a retreat
The Springfort Hotel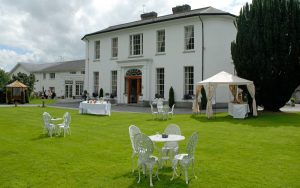 One of Cork's best kept secrets, tucked away amid tranquil woodlands, the four star family-owned Springfort Hotel is a peaceful 18th-century manor offering traditional Irish hospitality perfect for a weekend retreat. Located 6 km from Mallow Town, the Springfort hotel offers convenient access to Cork airport and Cork city, for directions click here.
Treat yourself, arrive Friday afternoon and soak up more of the beauty and tranquility of the Springfort Hotel.  Ask Michelle about this option.
Your Investment in Yourself
Places for this event are limited (min. 10 and max. 16) so please book early to avoid disappointment.
Early Bird until 11th October 2020 – €215 per person (2 lunches & refreshments included) – no overnight stay
Early Bird until 11th October 2020 – €245 per person (2 lunches, 1 dinner & refreshments included) – no overnight stay
Standard Fee €260 per person (2 lunches & refreshments included) – no overnight stay
Standard Fee €290 per person (2 lunches, one 2 course dinner & refreshments included) – no overnight stay
Full payment of the weekend is required to secure your place and accommodation.
Accommodation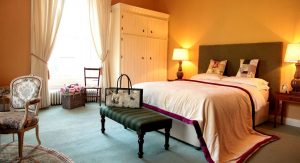 To book single accommodation for yourself or if you and a friend wish to be in the same room, please contact the Springfort Hotel directly and ask for Mr Paul Walsh, Ph: 022 21278 or Email: stay@springfort-hall.com quoting 'Michelle Hardwick September 2020 Retreat'.
If you would like to share a room and are looking for someone to share the room with, please contact Michelle Ph: 087 149 2338.
This Weekend Retreat in Cork isn't for you if you:
Can't commit to two days self-care from 10am – 6pm
Are not ready to change, learn or be part of a group
Prefer not to share anything about yourself – instead you might benefit more from a one-on-one consultation
Kind Feedback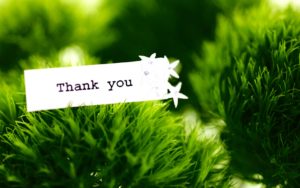 "I have absolutely loved the retreats I've attended, and the understanding I gained has really stayed with me." R. Cork
"The work you do is phenomenal. It changed and healed my life in so so many ways. I discovered new insights and connected to so many aspects of my soul. I'm so blessed that you crossed my path." H. Cork
"I found both the weekends wonderful. I work weekends but will definitely still make it back for more at some stage.  Thanks Michelle" L. Cork
"I just wanted to thank you for another great weekend full of connection and healing. It was very enjoyable. I look forward to the next" J. Cork
"Hi Michelle, thanks sooo much for holding space for us all today. I got a lot of healing from it and gained more self-awareness through other people's sharing." JE, Cork
Terms & Conditions
Any cancellation within 14 days or less of arrival will be charged at 100% of the full fee. These dates refer to our receiving written notification of your cancellation.
In the unlikely event of cancellation of the retreat by Release…Peace, you will be offered a full refund or the option to transfer your funds to another weekend during the same date period or the option to transfer your funds toward a later experience.
However any notes, recordings and/or materials from the experience will be sent to you personally via email
If you cannot attend and you have someone else who would like attend the experience in your place, you request will be considered and accommodated, where possible
In the event of guest non-arrival or early check-out, Release…Peace will charge 100% of the total fee (including accommodation and retreat services) for the full length of stay and as per the most up-to-date booking confirmation
It is your responsibility to organise suitable travel and health insurance. Although we strongly encourage you to do so, you acknowledge that Release…Peace is not in the business of providing insurance products and cannot be held liable if your failure to arrange suitable insurance coverage leaves you exposed, medically, financially or otherwise

Contact us
Michelle (pictured right) says "I love facilitating our transformational weekend retreats. They gift us an opportunity to pause our everyday life and go deeper into our inner world. We'll evolve in the company of like-minded people who'll soon become new friends as we learn together, laugh and maybe even shed a (happy) tear or two! I look forward to welcoming you soon."
Call us by phone on Ph: 087 149 2338 or from the UK on Ph: 07857 369619 or contact us by email
General Waiver
You acknowledge that during Wonder of the Soul Weekends you participate voluntarily in any and all activities arranged by Release…Peace, and insofar as legally permissible, surrender your right to any cause of action against Release…Peace arising from any loss or damage to person or property that occurs during a the Weekend.
Bookings
Bookings are closed for this event.