Date/Time
Date(s) - 18/11/2022 - 21/11/2022
All Day

Categories

Map Unavailable
Gathering Weekend – West Waterford
Will you join us?
When: November 18-20th (or stay 3 nights and leave on 21st at 10am)
Time: Arrive before 8pm Friday evening and get settled before the group starts on Saturday morning at 10am.
Where: Near Whiting Bay, West Waterford (not far from Youghal)
Prerequisite: Completion/part attendance of the Wonder of the Soul Chakra Weekends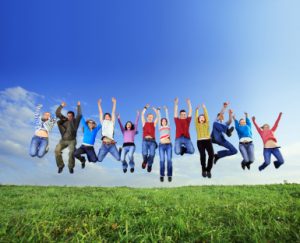 Gathering Weekend Format
This second Gathering weekend will continue to be in the form of a gathering.  With a maximum of 8 people attending (as well as Val & Myself), we will be able to be more intimate. We'll share a variety of group experiences on Saturday & Sunday and take time for ourselves to:
Pause and reflect
Share and process
Feel connected again
Smile and have fun
Re-balance our energy
Gathering Weekend Content
Together, we will have time to catch up with what's been happening in our lives since we were in circle together – feels like a life-time ago, doesn't it?
We will also share in group discussions; experience powerful processes and deep learning; and our usual tailored meditation sessions.
Myself along with Val, will co-create a supportive atmosphere with you (as before) that is safe to share and discuss. There will also be time before we begin our sessions, or at lunchtime/at the end of the day for you to take a walk on Whiting Bay beach (approx. 4 kms away from the house) or if the weather is nice – relax in the garden!
Our weekend includes:

2-night's shared accommodation
our powerful processing time together, group experiences and processes with Val and Michelle
guided, healing meditations facilitated by Michelle and gifts
time to journey deeply within in our incredible group
a chance to sit in sacred circle with your lovely friends sharing your truth and hearing others do the same
time to connect again with all the lovely people who have journeyed with you in the past
2 yummy breakfasts and 2 lunches
the healthy Seaweed Bath and your 45-min Treatment (Sat evening) – which is so nourishing for your body, mind and spirit. This experience will integrate all of the work we have done in the morning and prepare you for Sundays potent work
an evening of pampering at Solas Na Mara – time for an individual seaweed bath, a steambox experience and a massage of your choice
take home MP3 recordings/downloads/information from the weekend including meditations and relaxations
Morning and afternoon homemade refreshments – coffee/teas, light snacks and fruit basket
have a chance to be a part of a powerful weekend again, with those you've journeyed with before!
Accommodation
All accommodation is shared, with shared bathroom facilities – our intention is to avoid any further isolation from one another. We ask that you also help as/where you can during the weekend.
Kind Feedback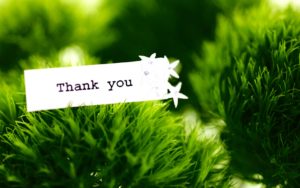 "I have absolutely loved the retreats I've attended, and the understanding I gained has really stayed with me." R. Cork
"The work you do is phenomenal. It changed and healed my life in so so many ways. I discovered new insights and connected to so many aspects of my soul. I'm so blessed that you crossed my path." H. Cork
"I found both the weekends wonderful. I work weekends but will definitely still make it back for more at some stage.  Thanks Michelle" L. Cork
"I just wanted to thank you for another great weekend full of connection and healing. It was very enjoyable. I look forward to the next" J. Cork
"Hi Michelle, thanks sooo much for holding space for us all today. I got a lot of healing from it and gained more self-awareness through other people's sharing." JE, Cork
Contact us
Michelle says "As you know, I really love facilitating these weekends. They are an opportunity to pause our everyday life and go deeper into our inner world. We'll share, discuss and evolve in the company of wonderful like-minded people and we learn together, release, laugh and maybe even shed a (happy) tear or two! I look forward to seeing you all again very soon."
Call us by phone in Ireland: 087 149 2338 or from the UK on Ph: 07857 369619 or contact us by email
Any cancellation within 14 days or less of arrival will be charged at 100% of the full fee. These dates refer to our receiving written email & text notification of your cancellation.
In the unlikely event of cancellation of the retreat by Release…Peace, you will be offered a full refund or the option to transfer your funds to another weekend during the same date period or the option to transfer your funds toward a later experience.
However any notes, recordings and/or materials from the experience will be sent to you personally via email.
If you cannot attend and you have someone else who would like attend the experience in your place, you request will be considered and accommodated, where possible.
In the event of guest non-arrival or early check-out,  100% of the total fee (including accommodation and services) for the full length of stay and as per the most up-to-date booking confirmation will be charged to you.
It is your responsibility to organise suitable travel and health insurance. Although we strongly encourage you to do so, you acknowledge that Release…Peace is not in the business of providing insurance products and cannot be held liable if your failure to arrange suitable insurance coverage leaves you exposed, medically, financially or otherwise.
General Waiver
You acknowledge that during the Gathering Weekend you participate voluntarily in any and all activities arranged by Release…Peace, and insofar as legally permissible, surrender your right to any cause of action against Release…Peace arising from any loss or damage to person or property that occurs during the Gathering Weekend.
Bookings
Bookings are closed for this event.