Weekend Retreat – 

Wonder of the Soul
Back by popular demand! We're delighted to be running this next series of weekends again. 
Join us for a weekend retreat in Cork! In a small group over 2 days, we embark on a journey of inner discovery to awaken your essential self. Understand the mind-body-emotion-soul connection from a distinct perspective. Enhance your insight and awareness. Immerse yourself in tailored, daily meditation sessions to ground and rejuvenate.
Flexibility and Flow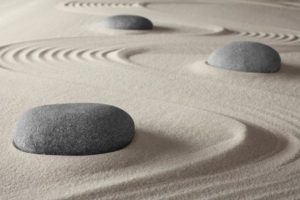 During this weekend we discuss and focus on the following topics:
How to go with the flow, the ebb and flow of life

Exploring inner harmony and balance

Discovering your inner flexibility, tenderness and nurturing
Understanding more about sensuality, sexuality and bonding
Learning about commitment and what it means to be in relationship
Re-igniting your creativity
Be Prepared for Change
The weekend experience is transformative, inspirational and pragmatic. The camaraderie created with other participants during the weekend is profound. The wisdom in the group, the honesty, the amazing minds working together all offer a powerful gift of investigation and examination – unlike anything you've experienced before. There will be opportunities over the weekend to release anything that is no longer beneficial to your well-being and happiness. As you understand yourself, you increase the ability to understand others. Michelle creates an atmosphere that is supportive, safe to share and discuss.
Kind Feedback
Take a peek at some of the very kind testimonials received from previous weekends
The Weekend Retreat Experience
This weekend is a gift to yourself, offering you an opportunity to heal the past, present and future at a deeper level through a combination of group sharing and discussion. The weekend includes:
2 morning and 2 afternoon group sessions in the conference room
Time to gain self-awareness, become more mindful of yourself and others
Guided, healing meditations facilitated by Michelle
Grounding processes
Group experiences
MP3 recordings/downloads/information from the weekend including meditations and relaxations
2 Lunches as well as morning and afternoon refreshments – herbal teas, light snacks and fruit basket – (Dinner optional see below)
A chance (before and after the morning/afternoon sessions) to take a time for self-reflection with a walk in the spacious and well-kept grounds – or visit Doneraile Park just up the road from the Springfort Hall Hotel.
Places for this event are limited (min. 10 and max. 16) so please book early to avoid disappointment.
€230 per person (2 lunches & morning/afternoon refreshments included) – non residential
€250 per person (2 lunches and one dinner & morning/afternoon refreshments included) – non residential
Full payment of the weekend is required to secure your place and accommodation.
The Springfort Hotel
One of Cork's best kept secrets, tucked away amid tranquil woodlands, the four star family-owned Springfort Hotel is a peaceful 18th-century manor offering traditional Irish hospitality. Located 6 km from Mallow Town, the Springfort hotel offers convenient access to Cork airport and Cork city, for directions click here. Our retreat will be held in the Conference Room of the Hotel.
Accommodation
To book single accommodation for yourself or if you and a friend wish to be in the same room on Saturday night, please contact the Springfort Hotel directly on ph: 022 21278 and ask for Mr Paul Walsh, or email: stay@springfort-hall.com quoting 'Michelle Hardwick Conference/Retreat' – this will ensure you to get the special discounted rate of €60 for a single room and €55 per person for a shared room.
If you would like to share a room and are looking for someone to share the room with, please contact Michelle Ph: 087 149 2338.
*** Please note (as of 24.04.2019) the Springfort Hall Hotel is fully booked on Friday evening*** Rooms are still available on Saturday evening. If you'd still like to stay in Mallow on Friday night – check out this hotel – http://www.hibernianhotelmallow.com

​

Contact us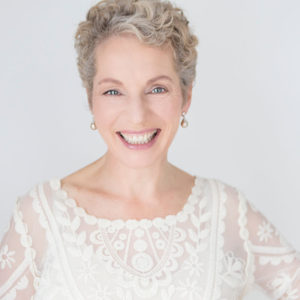 Michelle (pictured right) says "I love facilitating our transformational weekend retreats. They gift us an opportunity to pause our everyday life and go deeper into our inner world. We'll evolve in the company of like-minded people who'll soon become new friends as we learn together, laugh and maybe even shed a (happy) tear or two! I look forward to welcoming you soon."
Call us by phone on Ph: 087 149 2338 or from the UK on Ph: 07857 369619 or contact us by email
This Weekend Retreat isn't for you if you
Can't commit to two days self-care from 10am – 6pm
Are not ready to change, learn or be part of a group
Prefer not to share anything about yourself – instead you might benefit more from a one-on-one consultation
More Information
Check out our blogs to discover more about mindfulness, meditation as well as the benefit of going on a retreat.
Bookings
Bookings are closed for this event.