Date/Time
Date(s) - 03/11/2023 - 06/11/2023
All Day

Categories

Map Unavailable
A Weekend Retreat for Deeper Spiritual Growth & Evolution
You loved this weekend retreat location– so I booked it again! I am delighted to have been able to secure such an idyllic, peaceful place once more!
Will you join us?
When: Nov 3rd-5th (or stay 3 nights and leave on 6th at 10am)
Time: Arrive after 8pm Friday evening and get settled before the group starts on Saturday morning at 10am.
Where: Courtmacsherry, Co. Cork (more details after booking)
Prerequisite: Completion/attendance of one of the Chakra Weekends
Supportive Group
This Weekend Retreat will be a powerful group experience (as it always is). It will be especially supportive for you if you wish to evolve, grow spiritually and enhance your well-being. The weekend is open to anyone who has previously attended a chakra weekend retreat.
Weekend Retreat Topics
Over the course of the weekend, we will cover (but not be restricted to):
ways to strengthen our spiritual connection
where our experience and evolution need support
what connection really is and how to cultivate it
map out any patterns in our life and discover a way to inner freedom
how we can enhance our well-being through love
uncover hidden dynamics inherited from our family of origin, and…
any other topic that might be needed during the course of the weekend or is
requested by you!
Our weekend retreat also includes:

2 morning and 2 afternoon group discussions/sessions (commencing 10am-12.30pm and restarting 2pm-6pm)
an opportunity to reconnect with yourself and others
time to join guided, healing meditations facilitated by Michelle & Val
take part in powerful group experiences and processes
take home MP3 recordings/downloads/information from the weekend including meditations and relaxations
enjoy 2 Breakfasts and 2 Lunches as well as morning and afternoon refreshments – coffee/teas, light snacks and fruit basket
have a chance once more to be a part of a powerful weekend of evolution!
Weekend Retreat Cost
Join us for 2 nights or 3 – depending on what suits you, your budget and your commitments:
Fee #1: all sessions, twin-room*, b'fasts, lunches, refreshments €370 per person/sharing (2 nights), OR
Fee #2: all sessions, bunk/shared room*, b'fasts, lunches, refreshments €320 per person/sharing (2 nights) OR
Fee #3: all sessions, lunch, dinner, refreshments without accommodation €200 per person    
Please note: *there are a limited number of rooms. All rooms have shared bathroom facilities.
Pay  your deposit of €150 to secure your place here.  Second payment (for all rooms) of €170 required by 1st June 2023 paid here.
Final Balance (for twin rooms or for participants without accommodation) €50 required  by 1st October 2023 paid here
Payment can also be made by card or bank transfer. Please contact Michelle for more details
More details e.g. location and content will be sent after we receive your confirmation, payment and booking. Full payment of the weekend is required to secure your place and accommodation.
If necessary, payment by weekly installments is also possible by arrangement – feel free to contact Michelle to discuss this.
Accommodation
All accommodation in our retreat is shared, with shared bathroom facilities. We ask that you also help as/where you can during the weekend.
Kind Feedback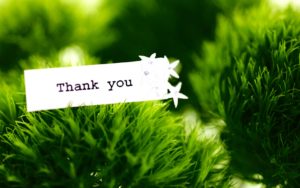 "I have absolutely loved the retreats I've attended, and the understanding I gained has really stayed with me." R. Cork
"The work you do is phenomenal. It changed and healed my life in so so many ways. I discovered new insights and connected to so many aspects of my soul. I'm so blessed that you crossed my path." H. Cork
"I found both the weekends wonderful. I work weekends but will definitely still make it back for more at some stage.  Thanks Michelle" L. Cork
"I just wanted to thank you for another great weekend full of connection and healing. It was very enjoyable. I look forward to the next" J. Cork
"Hi Michelle, thanks sooo much for holding space for us all today. I got a lot of healing from it and gained more self-awareness through other people's sharing." JE, Cork
Contact Michelle
Michelle says "As you know, I really love facilitating these weekends. They are an opportunity to pause our everyday life and go deeper into our inner world. We'll share, discuss and evolve in the company of wonderful like-minded people and we learn together, release, laugh and maybe even shed a (happy) tear or two! I look forward to seeing you all again very soon."

Call us by phone in Ireland: 087 149 2338 or from the UK on Ph: 07857 369619 or contact us by email. Places for the weekend are limited (max. 9) so please book early!
Bookings
Bookings are closed for this event.