Date/Time
Date(s) - 16/05/2023
7:00 pm - 7:50 pm

Categories

Map Unavailable
Online Meditation & Mindfulness Classes
Our online Meditation and Mindfulness classes are a perfect opportunity to take time away for yourself from your busy life. The classes are very easy to follow and helpful for busy minds. They require no previous experience, are suitable for everyone and an ideal way to dip your toe into the world of meditation and mindfulness.
Through talks, Q&A's, guided meditations and relaxations, you can learn to use meditation and mindfulness in your everyday life, to help solve challenges and problems and ultimately find peace, freedom and happiness.
Are you looking for effective ways to:
Feel less stressed?
Be more resilient with life's challenges?
Feel more relaxed?
Increase self-awareness and confidence?
Increase a sense of well-being and love?
If you've answered yes to any of the above, then join me, Michelle for our weekly online meditation classes.
Meditation and Mindfulness Class Details
Date: Tuesdays
Time: 7pm-7.50pm GMT
Venue: Online, on Zoom
Comfort: My suggestion is for you to be comfortable (or cozy in your pajamas in bed)! Then after the class you can continue relaxing or even slip into a lovely sleep!
Fee: €14 per person. Pay as you Go. Pay with PayPal. Don't have a PayPal account? Go to our SumUp Shop instead.
Link: Once you register you will be sent a link, password and information to help you prepare for your meditation class.
Each week, feel free to bring your questions, suggestions and experiences. Together, we'll discuss a variety of topics to help you understand the world of Relaxation, Meditation and Mindfulness! There will be time for discussions as well as a chance to relax, unwind and learn how you can maintain a sense of calm in your life. The content of the class changes weekly and is always tailored to everyone present.
What Others have said about our Online Meditation & Mindfulness Classes
"Thanks. I definitely need to do more of this!"
"The recording was perfect for me. It will be used regularly. It helped me get the best sleep in months."
"I wanted to thank you for the beautiful meditation, I really needed it. It was so spot on, I was so happy to hear it. It was a blessing for me as I need to let go of so many things in my life!
"Thank you, Michelle, for all the classes! I really enjoy them, and hope to see you again!"
"Thank you so much Michelle for all your support and great sessions throughout the year."
"The classes have been a huge help to me."
"Thanks Michelle, highlight of my day, as usual"
"I liked the visualization. Felt good to let go. Thanks".​
Registration
Feel free to book online below or Pay with PayPal.  Don't have a PayPal account? Please go to our SumUp Shop instead.
Research into Meditation & Mindfulness
Recent scientific evidence indicates that Meditation & Mindfulness practices can change the brain in a positive way and help to:
Lower heart rate, stress and blood pressure
Relieve stress, anxiety, habitual worrying, depression, and insomnia
Increase ability to cope with difficult situations
Decrease ruminative thoughts
Furthermore, research studies are revealing that Meditation & Mindfulness in the workplace counteracts emotional exhaustion and is beneficial for job satisfaction and emotional regulation.
Private Meditation & Mindfulness Consultations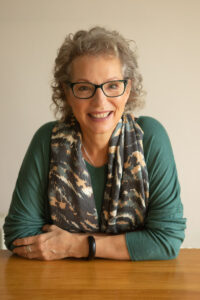 If you'd prefer to have one-on-one time and attention to be free to ask your own personal questions; address your specific challenges; or discuss something of confidential or personal, then feel free to email and contact Michelle to book your own private one hour Meditation & Mindfulness Consultation with Michelle.
Alternatively, call Michelle on: (Ireland) 087 149 2338 or (UK) – 07857 369619 to discuss your requirements.
Payment for the 1 hour consultation can be made with a credit card at this link.
Keep up to date with our classes and upcoming retreats check this page or join us via Facebook/ LinkedIn/ Twitter.
Bookings
Bookings are closed for this event.