Date/Time
Date(s) - 01/04/2020
7:30 pm - 8:30 pm

Categories

Map Unavailable
Online Meditation Classes with Michelle A. Hardwick
A self-care practice that will benefit every area of your life
Join Michelle A. Hardwick for an online guided meditation class which is easy to follow and suitable for those with busy minds.
Dates: every Wednesday evening
Time: 7.30-8.30pm
Venue: Online 
Comfort: Be warm, ensure you have comfortable clothing and a pair of warm socks. Ensure you have a glass of water/bottle of water with you. You can also lie down on a yoga mat, with a pillow & blanket or duvet.
Fee for the evening: Online discounted price €8 per person. Pay as you Go.
This is an opportunity to schedule time for self-care, calmness and relaxation into your diaries.
Online Meditation & Relaxation 
We share tips and suggestions to help you relax, unwind and maintain a sense of calm. The content will be tailored each session to meet the needs of each member of the group.  More about the practice of meditation here​
COVID-19 – Our Classes are Moving
Never have we faced such unprecedented challenges both globally and locally. With a large percentage of us now at home, it is paramount we seek new ways to increase our resilience, mental and physical health as well as emotional well-being.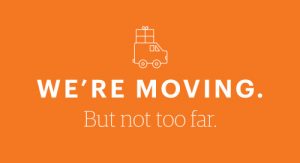 As a result of what has been happening, I decided to move our Meditation and Mindfulness classes online.
It's something I've been thinking about doing for a while and now it's time to take action. I want to continue to support you through this difficult time. As I don't have to travel any distance, nor rent space, or set up and pack everything away, I can significantly reduce the cost of our class. And there's less travel for you too! My suggestion is for you to wrap up warmly, maybe even be cozy in your pajamas in bed, and after the class slip into a lovely deep sleep!
Sounds good? Then join us soon! The new discounted online fee will be €8 per person. 
To avail of this class please download Zoom (if you don't already have it) and go to this link on Wednesday 1st April from 7.30pm-8.30pm
Kind Feedback about our Meditation Classes
"I listen to the recordings from your classes and my 9 year old loves them too! As he gets ready for sleep, he finds your voice very calming".  
"Thanks so much for the recording. You have no idea how much I need it! I've been listening to you all week!" 
"Michelle that's great news about the extra class from September 2018. I'm expecting more wonderful, new experiences with you!" 
"Many thanks for sending the recording onto me. It has been a great help this week."
Registration
Feel free to book online below or contact Michelle by email. For more info text 087 149 2338. Alternatively join and message us on Facebook to confirm your place.
Private Meditation Consultations 
A private online meditation consultation is an excellent solution for clients wishing to have one-on-one time and/or attention to ask questions, address specific needs and discuss anything of a confidential or personal nature. More details here If you have any further questions about meditation, relaxation – or indeed any other service we offer, feel free to contact us at Release…Peace. We are here to help you find the right class or experience best suited to your needs. If you are not living in Ireland, we can still work together online – via Skype and Zoom from the comfort of your office/home. Call us on: (Ireland) 087 149 2338 or (UK) – 07857 369619 to discuss your needs.
Please let your friends. family and colleagues know about this class.
We're all in this together, let's join together, support one another and take some time out to breathe…ground, center and relax.
Bookings
Bookings are closed for this event.