Date/Time
Date(s) - 14/11/2020
2:00 pm - 4:00 pm

Categories

Map Unavailable
Mindful Communication – Improving Your Relationships
Do you have difficulty expressing your feelings verbally?
Is your inner critic very active in your mind?
Are you prone to interrupting people when they are speaking or tune out of conversations?
Do you sometimes find yourself with not much to say or then pour out vast amounts of words and information with little or no meaning?
Poor communication is one of the main reasons we experience challenges in our relationships.
What is Mindful Communication?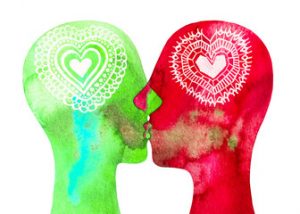 Mindful communication involves listening, speaking and using non-verbal communication with kindness, attention, compassion and awareness. When we master the art of communication through mindfulness, we know how to be in the moment. We are able to connect with and learn from the people around us. We can strengthen relationships in every area of our lives and feel confident in our communication too.
Quote
"Communication is the response your get…if you don't get the response you want,
you haven't communicated properly".
One Minute Millionaire
Mindful Communication – Workshop Format
This non-physical workshop can be described as 'yoga for the mind' and involves:
group discussion,
group sharing,
group processes and
a variety of tools tailored to the needs of the group.
Mindful Communication – Workshop Content
Tips and exercises for mindful hearing, listening and verbal expression
Understand verbal expression, body language, non-verbal communication and internal communication
Discover blocks that prevent us from speaking our truth
Find the cause of our reactions/triggers
Gain awareness and learn to respond mindfully
A tailor-made MP3 relaxation recording. Daily use will help increase confidence and bring an ease around communication
What you'll need
A notepad & pen, plenty of water, your humour and an open mind.
What to wear
Warm comfortable clothing, including socks.
Your Investment in Yourself
The cost of the workshop is €20 and includes a recording for continued support each night at home.
Bookings can be made by calling the team at the Himalaya Yoga Valley Center Cork on +353 21 427 9696 or emailing info@yogacorkireland.com
More info here.
This Workshop isn't for you if you:
Can't commit to 3 hours self-care from 2pm-4pm
Are not ready to change, learn or be part of an online group
Prefer not to share anything about yourself – instead you might benefit more from a one-on-one consultation
More Information
Check out our blogs to discover more about mindfulness and meditation.
Facilitator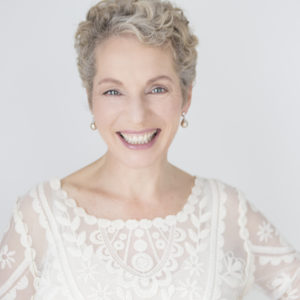 Michelle A. Hardwick has extensive experience in the mind, body, spirit and emotional healing field. For almost two decades, Michelle has offered insights and potent tools to individuals and groups around the world – from Cork to China, New Zealand and many countries in between.
She has helped countless clients from all walks of life make fundamental changes in their life and Michelle's clients confirm time and again that she is a gifted, empathetic practitioner who works in a supportive and co-creative way using humour and sensitivity to create a safe, unique experience.
Michelle is the founder of Release…Peace, an organisation that facilitates weekend experiences to assist growth and personal development. Prior to Covid, Release…Peace hosted life-changing weekend retreats in Mallow. Michelle provides weekly online mindfulness and meditation classes. More details and how to register here.
Michelle is available online where she continues to facilitate corporate well-being workshops and transformative,  interactive consultations.
Contact Details
To discuss your requirements, feel free to contact Michelle here or Phone – 087 149 2338