Date/Time
Date(s) - 04/12/2018
7:30 pm - 9:30 pm

Location
Maryborough Hotel

Categories
Maryborough Meditation Classes
A practice that will benefit every area of your life
Join Michelle A. Hardwick at the Maryborough Hotel Spa, in Cork, Ireland for her weekly Mindfulness, Guided Meditation & Relaxation classes.
​Date – every Tuesday​ evening
​Times – Beginners class starts from 7.30pm-8.30pm; and the Advanced class is from 8.30pm-9.30pm
Cost – Complimentary for Maryborough Hotel Leisure Club Members
Location – Fitness Studio
Register – At the Maryborough Hotel Gym Reception Ph: 021 491 8327 or at leisure@maryborough.ie
Information – for information about the class click this link
This is an opportunity to schedule time for self-care, calmness and relaxation into your diaries.
Maryborough Mindfulness, Guided Meditation & Relaxation Classes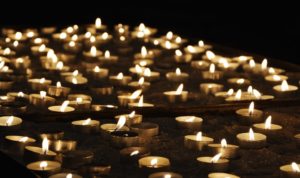 Both the Beginner and Advanced mindfulness, guided meditation and relaxation classes at the Maryborough Hotel & Spa will be tailored to best meet the needs of the group.  We'll also share tips and suggestions to help you stay balanced and maintain a sense of calm. In both the Beginner and the Advance Classes the meditation and relaxation experience will be recorded and the MP3 copy will be sent as an email link the following day. This recording when used regularly, will help build skills and resilience as you continue your practice at home/in the office or while travelling. More about the practice of meditation here​
Book early
To book your place, please contact the Maryborough Hotel Leisure Centre – Ph: 021 491 8327 or at leisure@maryborough.ie. ​The class was extremely popular last year, so please reserve your space as soon as you can and avoid disappointment.
Kind Feedback
 "I listen to the recordings from your classes and my 9 year old loves them too! As he gets ready for sleep, he finds your voice very calming".

 "Thanks so much for the recording. You have no idea how much I need it! I've been listening to you all week!"

 "Michelle that's great news about the extra class from September 2018. I'm expecting more wonderful, new experiences with you!"

 "Many thanks for sending the recording onto me. It has been a great help this week."
Private Meditation Consultations Available
A private meditation consultation is an excellent solution for clients wishing to have one-on-one time and/or attention to ask questions, address specific needs and discuss anything of a confidential or personal nature. More details here
Further Information
If you have any further questions about meditation, relaxation – or indeed any other service we offer, feel free to contact us at Release…Peace. We are here to help you find the right class or experience best suited to your needs. If  you are not living in Ireland, we can still work together online – via Skype and Zoom from the comfort of your office/home. Call us on: (Ireland) 0871492338 or (UK) – 07857369619 to discuss your needs.
Prefer a Weekend away?
Need some 'me time'? If you would you like to unplug from the daily demands and take some time away to be with yourself, to rewind, recharge and discover more about yourself then consider joining us for a Weekend Retreat. Michelle (pictured) facilitates these weekend retreat experiences in West Cork every 3 months – find out when the next one is due here.