Weekend Retreats
We've been facilitating the Weekend Retreats for over 4 years in various parts of the world. Now, every three-months our "The Wonder of the Soul Weekends" take place in the gorgeous Lake Lodge of the Liss Ard Estate in Skibbereen, West Cork. This is an absolutely stunning part of Ireland located along the Wild Atlantic Way. If you haven't already been to this part of the world, then I'd suggest it's something you put on your bucket list to do sooner, rather than later. The Liss Ard Estate is a sacred, quiet, contemplative location, focused on rejuvenation and revitalization for the body, mind, heart and spirit. People go to the Liss Ard Estate to take in the healing energies of the forests, the Lough and the Sky Garden as they reconnect and meditate.
Deeper Understanding
Our Weekend Retreats are quite a different experience. They are designed to support participants in a process of inner discovery and enlightenment through the power of group work. During the weekend there is time for self-exploration, group discussion as well as group sharing. There is space on the Weekend Retreat for self-exploration to make inner-connections and uncover where the vast majority of current challenges stem from. The group discussions give participants an opportunity to understand others and also themselves. During the group sharing, participants are able to resolve challenges, heal and evolve. A range of potent experiences are also included in the Weekend Retreat to help to promote expansion on a mental, emotional and spiritual level.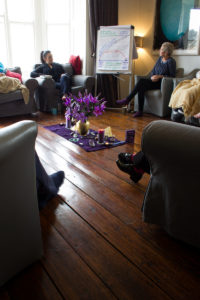 Weekend Retreat Benefits
Participants have told us that after our retreat they feel grounded, whole, more connected and aligned. They gain more of an understanding about life and what makes others tick. The camaraderie created with the other participants during the experience is powerful. The wisdom in the group, the honesty, the amazing minds working together – offer a powerful gift of understanding and clarity. Many of our participants say it's unlike anything they've experienced before. These Weekend Retreats can help:
Build confidence, self-esteem, self-acceptance, self-respect
Transform current challenges, patterns and habits
Understand and heal relationships
Learn to trust and express self fully
Gain a sense of peace and clarity
Feel inspired, courageous, free, empowered
Increase feelings of security, safety and inner power
Instill feelings of balance, love, peace, connection and self-belief
Increase happiness, passion and achieve the goals you have set for yourself
Promote new healthy habits, increase motivation and integrate a positive attitude
What's included in a Weekend Retreat?
There are a number of experiences available throughout our Weekend Retreat, including:
Time in an amazing part of the world
A chance to be with like-minded people – 'your tribe'
Guided, healing meditations and relaxations
Grounding processes
Customized, potent experiences
Opportunities for group sharing/discussions/processing
Mentoring
MP3 recordings of the healing meditations and relaxations (sent as links to download)
Enlightening information: shared in the form of documents and/or power-point slides (also sent as a link after the weekend)
Healthy vegetarian/vegan Lunches*
Tasty vegetarian/vegan 2 course-Dinner*
A nourishing vegetarian/vegan Breakfast*
All meals lovingly designed and prepared by our wonderful private chef and nutritionist Jorien Verstraten*
All refreshments – herbal teas, fresh, certified Liss Ard well-water, light snacks and fruit basket
Overnight stays in a luxurious, twin ensuite (or single) room of the Lake Lodge, Liss Ard, West Cork, Ireland
Time for self (before and after the morning/afternoon sessions); opportunities to empty your mind
Space to explore the extensive 163 acres of Liss Ard gardens, the Lough Abisdealy, and Sky Garden 
Connection to nature with the trails and walks through Liss Ards' ancient forests filled with beautiful flora and fauna
Lots of sharing, fun and laughter (and the odd tear)!
Ready for a Change
These weekend retreats are a life-changing intensive experience. It's important for us to clarify though, that these weekends might not be for you if you're uncomfortable discussing your past with anyone else, or if you are not ready to change. In the Lake Lodge, we are surrounded by nature, so you have the choice to unplug and experience two days without wifi or phone coverage.  If that doesn't sound like heaven, then this might not be for you but perhaps a one-on-one consultation would be more suitable.
Your Investment in Yourself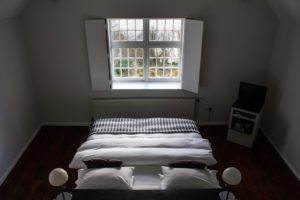 There are a number of options in terms of investment in yourself:
An early bird special fee: €245 per person – shared ensuite accommodation only (includes PayPal surcharge)
The standard fee for a twin ensuite room is €295 per person (includes PayPal surcharge)
A single ensuite room is €365 (includes PayPal surcharge)
Read a pdf document of our retreat with more details here
Weekend Retreat Feedback
"I found it very interesting at the Weekend Retreat, to listen to the stories of other people's life experiences. It has opened my eyes to the relevance to specific periods of life, which is something I previously knew nothing about.  My own personal life pattern within the time-periods was very stark and astonishingly clear."
"The Weekend Retreat was very beneficial to me and I feel absolutely fantastic in my own skin now. I cannot thank you enough for this feeling. I would like to secure a spot for myself to take part at the next Weekend – I am so excited!"
"Thank you immensely for the Weekend, words are small device to show my love and appreciation for your contribution to humanity."
"I seem to have got braver about making myself do things that I generally resist doing.  I seem to be more energized and positively charged since the Weekend.  The new feeling is quite low-key and subtle but definitely there. I also was always very aware of carrying around some kind of weight internally, like a lump of lead, but it seems to be mostly absent right now."
"Thank you Michelle for an extraordinary Weekend experience!! Life has invited me to experience yesterday and today, more of the subjects I shared during the weekend: my approach and feelings have changed with regard to these events. And I am, now, in peace."
Contact Us
Feel free to get in touch with us for more details.
Call us: Ireland – 0871492338 or the UK – 07857369619
Check out our events page for the next available Weekend Retreat!